Instrumentation Cables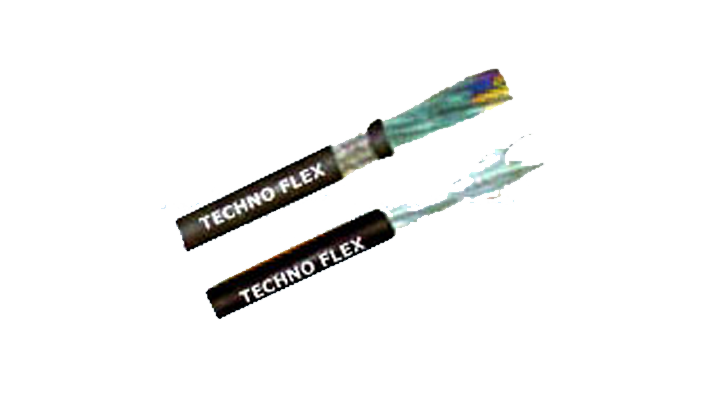 Instrumentation joints are multi-matched or single parts planned to convey signals. They are used for connecting instruments and electrical equipments especially in plants where interaction control is required, where transducer-made signals are imparted through to boards, regulators and different gadgets.
Ordinary applications are in the process business: Chemical and Water Treatment, Petrochemical, Mining, Oil and Gas are utilized overall in any plant where interaction of digitization is done.
Explain different Control and Instrumentation Cables?
As a general rule, the instrumentation Cables are various conduit links that convey low-energy electrical signs used for noticing or controlling electrical power systems and their connected cycles.
The components of assessment and control are major in collecting and dealing with applications. These limits are inconceivably dependent upon their electronic equipment.
Ordinary applications consolidate current equipment control, broadcasting, gathering stuff, or mass travel systems.
Different Kinds of Instrumentation Cables Are As Per the Following :
ARCNET joins are instrumentation Cables that are used in high speed, token-based, ARCNET networks that give area (LAN) trades between present day PCs. AS-I links are used to collaborate twofold with actuators, sensors, and other AS-I devices. These two-focus links supply power and move data.
CAN-bus links are used in quick, consecutive data networks that are expected for severe electrical circumstances. They are used commonly in the vehicle business. LAN open joints are used with a cutting edge trades field-transport show that relies upon LAN bus.
A defended interface get-together may moreover feature an interesting laying out wire known as a channel wire. Techno Flex Cable has considered different sorts of instrumentation links of late. These connections take extraordinary consideration of a gigantic group all around the planet.
A safeguarded link get-together may likewise highlight a unique establishing wire known as a channel wire. Techno Flex Cable has thought of various kinds of instrumentation cables of late.
These links take special care of a huge crowd all over the planet.
• CONDUCTOR Annealed bare/ uniform coated with Tinned/Silver Platted, High Conductivity, and Electrolytic Grade Solid/Stranded/Flexible Conductor.

• INSULATION Conductor are insulated with General Purpose PE / HR / FRLS / LSZH / PVC Compound / or any other dielectric material as per customers specification.

• COLOUR OF DIELECTRIC Cores are identified with different type of color scheme as per requirement as below:-
i) As per IS:1554[Pt-I]:88, 694:90.
ii) As Per IEC, ITD or number Printing.
iii) As Per Customers Scheme.

• PAIR/TRIAD/QUAD Two/Three/Four cores are uniformly twisted together to form a Pair/Triad/Quad with maximum lay length 80 mm/as per requirement of customer. The lay shall be so chosen as to minimize cross talk in the cable.

• INDIVIDUAL SHIELDING If required, Individual Shielding may be of Poly Aluminum [Thin Layer of Aluminum Foil bonded to Polyester Film] Tape with Annealed Tinned Copper Drain Wire. It prevents the shorting of adjacent shield and minimizes the cross talk and ground loops. A Tinned Copper drain Wire is installed to provide continuous contact with the shield and allow to connection to ground. Tinning the drain wire reduces galvanic corrosion between drain and shield.

• LAYING OF PAIRS/TRIAD/QUAD Pair/Triad/Quad are laid up with suitable lay. The outer most layers are right hand lay and successive layers are laid up with opposite lay. Then, a Polyster Tape is provided to bind up laid up Pair/ Triad/ Quad.

• OVERALL SHIELDING If required, Overall Shielding may be of Annealed Tinned Copper Braiding / Poly Aluminum [Thin Layer of Aluminum Foil bonded to Polyester Film] Tape with Annealed Tinned Copper Drain Wire. Braiding ATC Shield has high tensile Strength and provides better coverage in flexing application. They are easier to terminate. This provides effective shielding; cross talk and noise are kept to an absolute minimum.

• INNER SHEATH The laid up pair/triad/quad after shielding are provided with an inner sheath, which may be either Extruded Inner Sheath or wrap with PVC Tape.

• ARMOURING It is applied over inner Sheath. It may consist of galvanized Round Steel wires or galvanized Flat Steel Strips.

• OUTER SHEATH It is applied over Armouring in case of Armoured Cable or over Inner Sheath in case of Unarmoured Cable. The Color of Sheath is Black or Grey. The Sheath material may be General Purpose/HR / FRLS / LSZH PVC Compound as per requirement of specification.

• TYPICAL APPLICATION For Connection of Instruments, Process Control Systems, Computers, Data Transmission etc.